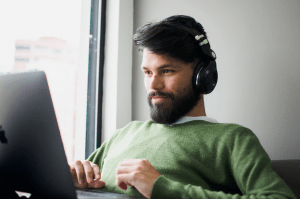 Helpful Resources and Ideas for Vets Looking to Become Entrepreneurs
About 200,000 service members begin their transition to civilian life each year. While there may not be enough military-oriented jobs available to employ every veteran, there are still plenty of opportunities for making a fulfilling, successful career. If you have an entrepreneurial spirit and dream of working for yourself, then starting a small business might be the perfect path forward. By gathering the right resources and making good decisions along the way, you can put yourself in a position for long-term success. 
Vets Help Center gives veterans helpful information and advice on a variety of topics. Here is some practical guidance on how you can lay a solid foundation for your new small business.
Financial Assistance 
Thankfully, there are quite a few resources available to veterans for financial assistance. The best place to start is probably with grants, as you won't be required to pay them back. However, don't be discouraged if you don't have much luck with grants because loans and other types of funding can also help you to get your business up and running. 
Begin your research with the Veteran's Business Outreach Center (VBOC), which is managed by the Small Business Administration (SBA) and offers a variety of financing programs, among other things. Other options include—but are not limited to—the Service-Disabled Veteran-Owned Small Business Program, Street Shares Foundation, and Small Business Innovation Research (SBIR) Program.  
Training and Education 
There are also many agencies and organizations that specialize in providing veterans with business training and job training. The SBA's Office of Veterans Business Development (OVBD), Boots to Business (B2B), and Entrepreneurship Boot camp for Veterans (EBV) are all worth looking into. And of course, you could always go back to school, which could prove invaluable for your business and career as a whole. Look into the Post-9/11 G.I. Bill to figure out what your benefits are for covering the costs of education. 
Business Growth Information
Along with obtaining funding and training, it's also essential to arm yourself with a variety of information pertaining to business growth. After all, you'll need to understand how to build and scale your business if you are to experience long-term success. Research government agencies and private companies such as Zen Business that provide helpful information and programs that can help you learn things like how to create a solid financial plan, how to adapt your business operations during a pandemic, and how to take advantage of technology.
Business Ideas for Veterans
There are many types of businesses you can start that will allow you to make the most of the disciplines, skills, and knowledge you acquired in the military. Here are a few ideas to get you started:
Restaurant owner

Retail store owner

Healthcare advocate

Technology consultant

Private security

Self-defense training
Keep in mind that you don't have to start a business that centers around your military-specific skills. At the very least, the discipline and self-determination required to serve in the military will prove to be a valuable asset, no matter what kind of business you start. 
Many employers covet the qualities that veterans bring to the table and are always on the lookout for veteran applicants. But if you want to work for yourself, or for some reason you haven't been able to land a promising job, starting a business could be the best way forward. Look into all of your resources in terms of financial assistance, training, education, and business growth that can help you begin your business on solid footing. These resources abound, so continue your research to see what all is out there, and think carefully about the type of business you would like to run for the foreseeable future!
Are you looking for information and advice on how to navigate the world after service? Visit VetsHelpCenter.com today!